Marine Generators
Marine generators need to perform day in and day out – without fail. Let ESP assist you with all your marine power needs.  We provide marine generator sets that are built to provide dependable, efficient service under extreme conditions.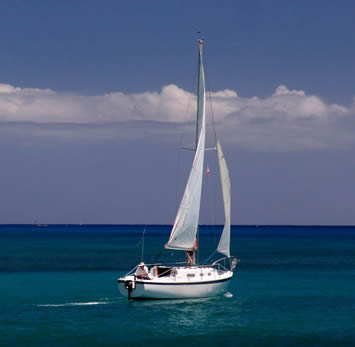 Our generators combine proven designs and manufacturing methods with the latest technology, such as advanced control, to deliver more power and greater efficiency, while offering enhanced monitoring. Even if your day on the water turns out to be a little less than perfect, you can count on ESP to deliver the power you live by.
Whether you are looking for diesel or gasoline, we can help. We are dealers for a wide range of marine generators, such as Kohler, Yanmar, Westerbeke, Northern Lights and Fisher Panda. We repair and service all makes and models, and have experience in just about every scenario that could arise.
In addition, we are one of the area's largest stocking dealers in parts for most major brands. We try to keep as much as we can in stock to lessen the wait time for you, the customer.
We have done installs that range from the simple removal and replacement of an existing generator, to complex routing and installation where there was no previous generator. There is no marine generator installation that is too complicated for us to handle.
We do carry some generators in stock. Inventory changes, but generally, you can expect to see at least 1 6kw or 9kw diesel marine generator on the showroom floor. We're also very knowledgeable on the various units, and can often help steer you in the right direction.  Whether you are just beginning the process of looking at your options, or if you're just about ready to take the plunge, make sure to stop by and talk to us.